Keweenaw Barrel Saunas are crafted with you in mind.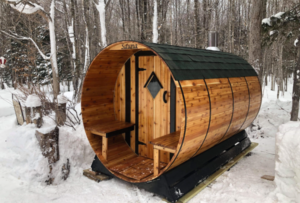 Relax, refresh and destress yourself in dry heat or steam. Help your body detoxify, increase blood circulation, ease arthritis and fibromyalgia, can also promote healthier skin pores and athletic performance. Sweating aids the kidneys in removing toxic build up by 28%
Specialists In Keweenaw Barrel Saunas.
Relax, refresh and destress yourself in dry heat or steam. Help your body detoxify, increase blood circulation, ease arthritis and fibromyalgia, can also promote healthier skin pores and athletic performance. Sweating aids the kidneys in removing toxic build up by 28%
What our customers say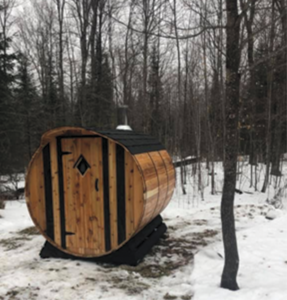 Loving our new Sauna from Keweenaw! Red and his
team are fantastic to work with ans is always there to
answer questions from novice sauna folks like me.
Well made and looks fantastic in our back yard.
Best purchase ever!

Brian Miller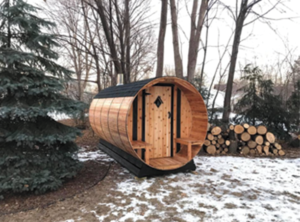 We can't thank you guys enough. Smooth delivery, and
friendly staff. We've fired it up every night since you
brought it down. We love it!

Lauri O. Maki III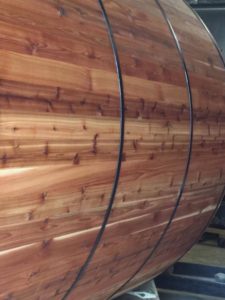 "My neighbors in Pennsylvania are jealous of my new 12′ Keweenaw Barrel sauna"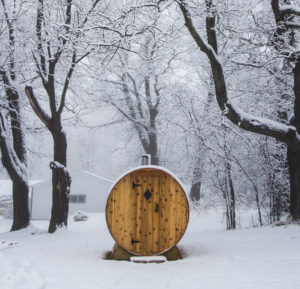 No one else in our area has a barrel sauna, so ours is the center of attention, we love our barrel sauna!" ( 8′ sauna) Oregon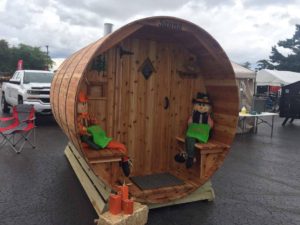 "We have used our sauna so much we are buying a second one for our cabin in the woods" ( 6′ sauna's)Central Wisconsin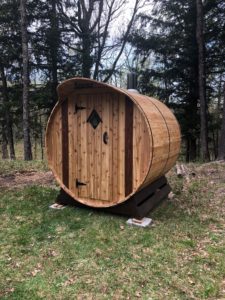 "We love our new Barrel Sauna, the whole family has been enjoying! I would give Keweenaw Saunas 5 stars for quality and craftsmanship." Lower  Michigan (8′ sauna)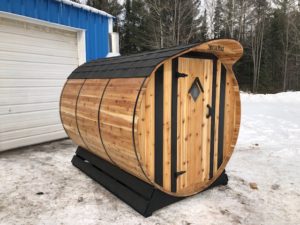 "I loved it so much I put mine on a trailer" (6′ sauna) Delta county Michigan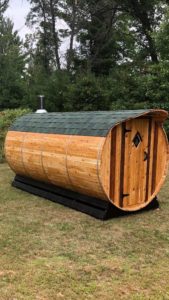 Our new Keweenaw Sauna just arrived! Love it!
We love the fact the wood is never  inside the sauna.  It heats up fast, looks great and is easy to use & clean. We would suggest this brand for anyone wanting to buy a sauna. Love It ! (8′ sauna) Wisconsin